Express Export Services Limited was established in 1972 as a family business and remains so to the current day, based at offices in West Sussex and London Heathrow.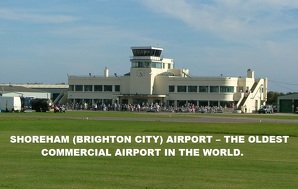 Starting out in Soho, London, EES quickly gained the business and trust of many big film, TV, advertising and media companies, many of whom continue to work with us to this day. Many famous wildlife cameramen have used our services to send their equipment to some of the remotest parts of the world and back. We have even air freighted E.T. in and out of the USA for Universal Studios.

On many occasions EES have organised the freighting to and from difficult to access parts of the world for scientific and ecological expeditions, most of which involve complicated customs procedures in and out of the relevant countries involved.

We also have over 4 decades of experience of dealing with a multitude of household and famous names in the fashion industry and retail stores worldwide. A lot of shipments which are time sensitive especially if for fashions shows or restocking a store abroad.

With our focus firmly on the customer, we are able to provide quick and competitive quotations to most countries worldwide with the minimum of fuss.

We can move anything from a single box, to a pallet, to a full container load, through to out of gauge machinery and equipment.

We have an excellent track record of working with a huge range of customers, from large corporate companies and high street brand names to first time importers/exporters and members of the public.

We are large enough to offer excellent rates and quality services worldwide, but small enough to really care about your consignment and take time to discuss your requirements with you.

With over 100 years' experience between us, we have the expertise to understand your needs and advise the best way forward for you and your business.

Over the decades, we have worked with trusted partners worldwide and built relationships that mean we can offer a range of road, sea and air solutions that will meet your every need.

We offer a personal service where you will speak with the same person for the duration of your contact with us. You will not be forced to 'choose 1 for this, 2 for that' on the phone system when you call. You will quickly get to speak with someone who can help you.

If you would like to speak to us, please call 0800 454648 or 01273 466930 and ask for John for sea and road freight or Neil and Scott for air freight and courier services.