Vintage radiators to Australia
Crating and sending vintage radiators to Australia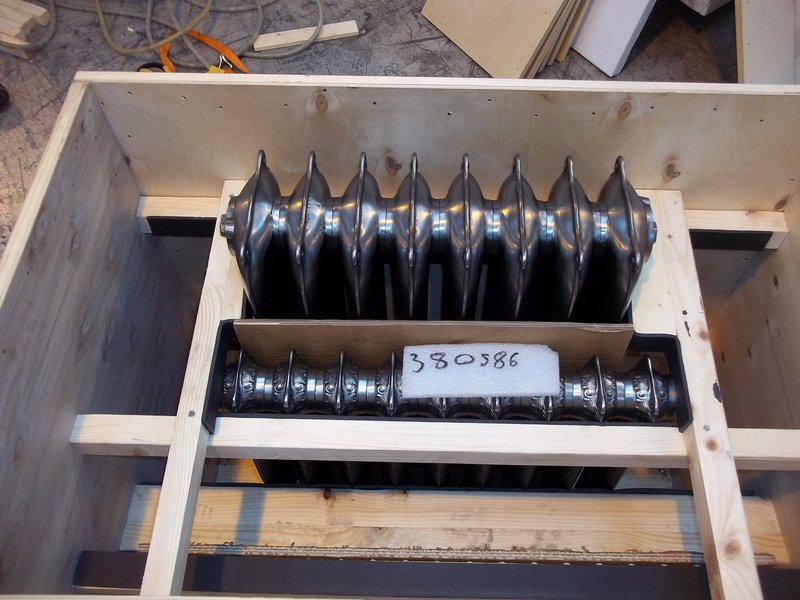 These are the radiators that we have crated for transit to Australia.

They were packed in our warehouse near Heathrow to ensure safe transit by sea to Australia.

All crates are custom made for each individual piece to ensure the best fit and to save on space, hence reducing costs on the transport to the final destination. They are made from heat treated wood that meets the specification of ISPM15, which is necessary for wooden packaging to many countries in the world.
Gallery